Arasu Cable to go digital in the city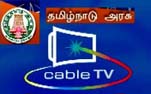 Setting a subscriber base target of one crore this year, Arasu Cable Corporation is all set to go digital in the city.
"The subscriber base of the government-owned cable corporation has increased to 49.53 lakh as on April 30, 2012 from 4.94 lakh in September 2, 2011. The operator base is 21,123 now," Mukkur N. Subramanian, Information Technology Minister, said in the Assembly on Monday, in his reply to the discussion on the demands for grants for the department.
"Action is being taken to increase the subscriber base to one crore. The corporation is taking steps to start its services in the Chennai metropolitan area in digital mode soon," he announced.

At present, the corporation provides services with a bouquet of 100 channels, including free-to-air channels, pay channels and private local channels. Residents, who were paying Rs. 150 to Rs. 250 a month for cable services, now pay Rs. 70 a month after the corporation started services The response was overwhelming, he said. As on April 30, 2012, the monthly subscriptions from local cable operators and MSOs amounted to Rs. 32.67 crore apart from the advance payment of Rs 25.97 crore collected.

In its efforts to take the IT revolution to Tier-II and Tier-III cities, the government expects investments of Rs. 14,000 crore in eight IT Special Economic Zones, providing employment to 2.23 lakh professionals as well as indirect employment to 4.46 lakh persons, Mr. Subramanian added.


Article from:
http://www.thehindu.com/news/states/tamil-nadu/article3419270.ece